:: OUR PRODUCTS ::

Pipe Fitting Flanges, Butt Weld Fittings

Our range of butt weld fitting is used in numerous industrial applications. These are manufactured by using premium quality stainless steel, alloy steel, copper alloy steel, duplex steel nickel alloy, carbon steel and other materials. These butt weld fittings are catering to numerous requirements in oil industry, petrochemical, water treatment and other allied industries.

Stainless steel Butt Weld Fittings
We offer stainless steel Butt-weld Fittings in different shapes and sizes. All are manufactured from superior quality stainless steel. Diversified shapes of butt welded pipe fittings that we offer are long radius Elbow, return elbow, reducing elbow, straight & reducing Tee, crosses, lap joint stub end, caps etc. These types of pipe fittings are mainly used in underground and concealed fittings.

---

Manufacturers & Exporters of : Austenitic Steel, Ferritic Steel, Duplex, Nickel Alloys, and Titanium & Non Ferrous Metals in form of : - Pipe, Tube, Fittings, Flanges, Fasteners, Sheet, Plate, Bar, Coil, Wire, Flat, Profiles, Structural &
Engineering Items etc.
:: VIDEO ::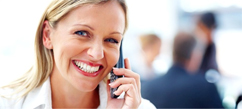 131, Panjrapole Road, Near 103, Kika Street, Gulalwadi , Mumbai - 400 004
, Maharashtra, India.

* Tel. : 91-022-2346 8426,
6659 5112, 6615 1798
* Fax : 91-022-2346 8215
---------------------------------------------------------
* Email :